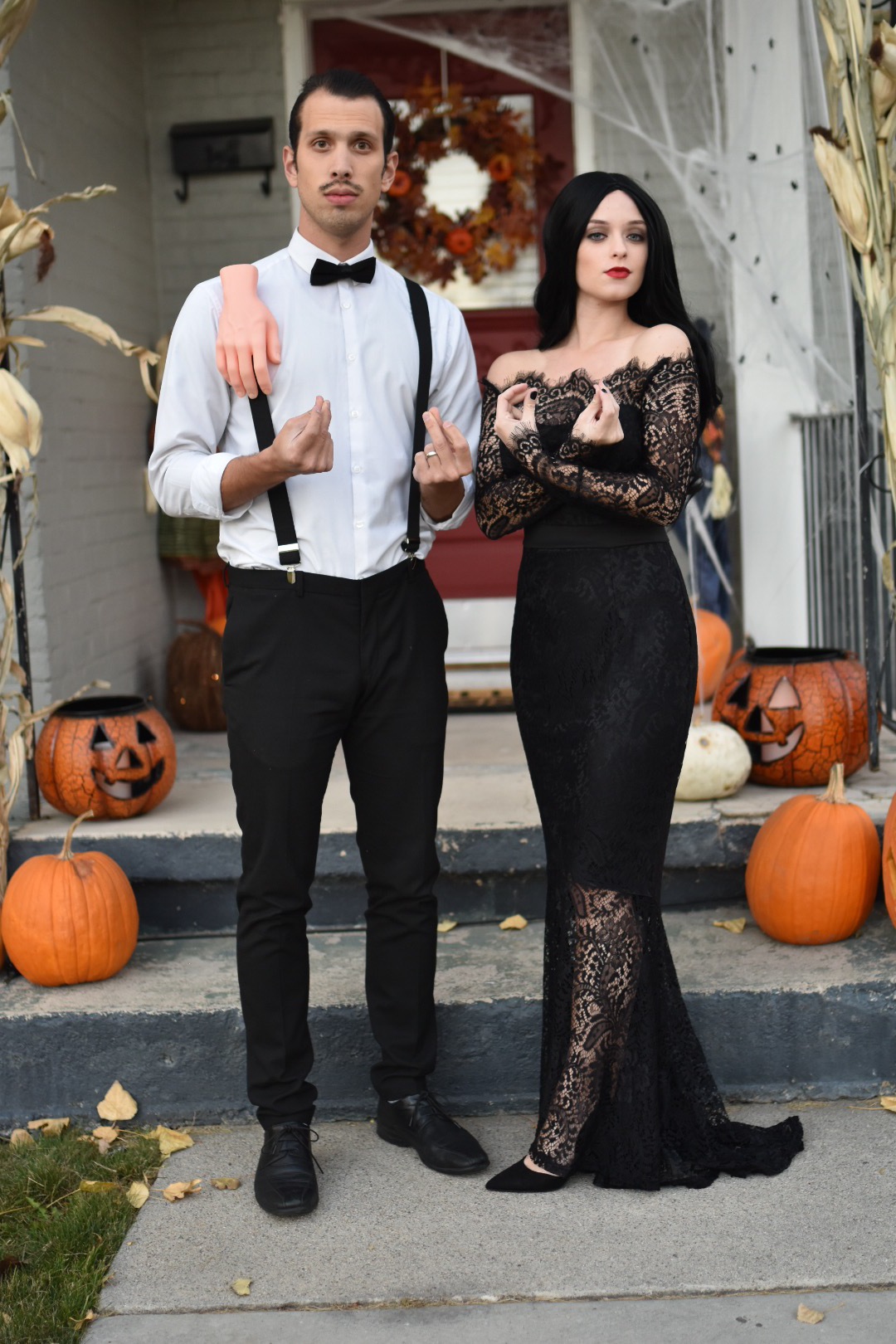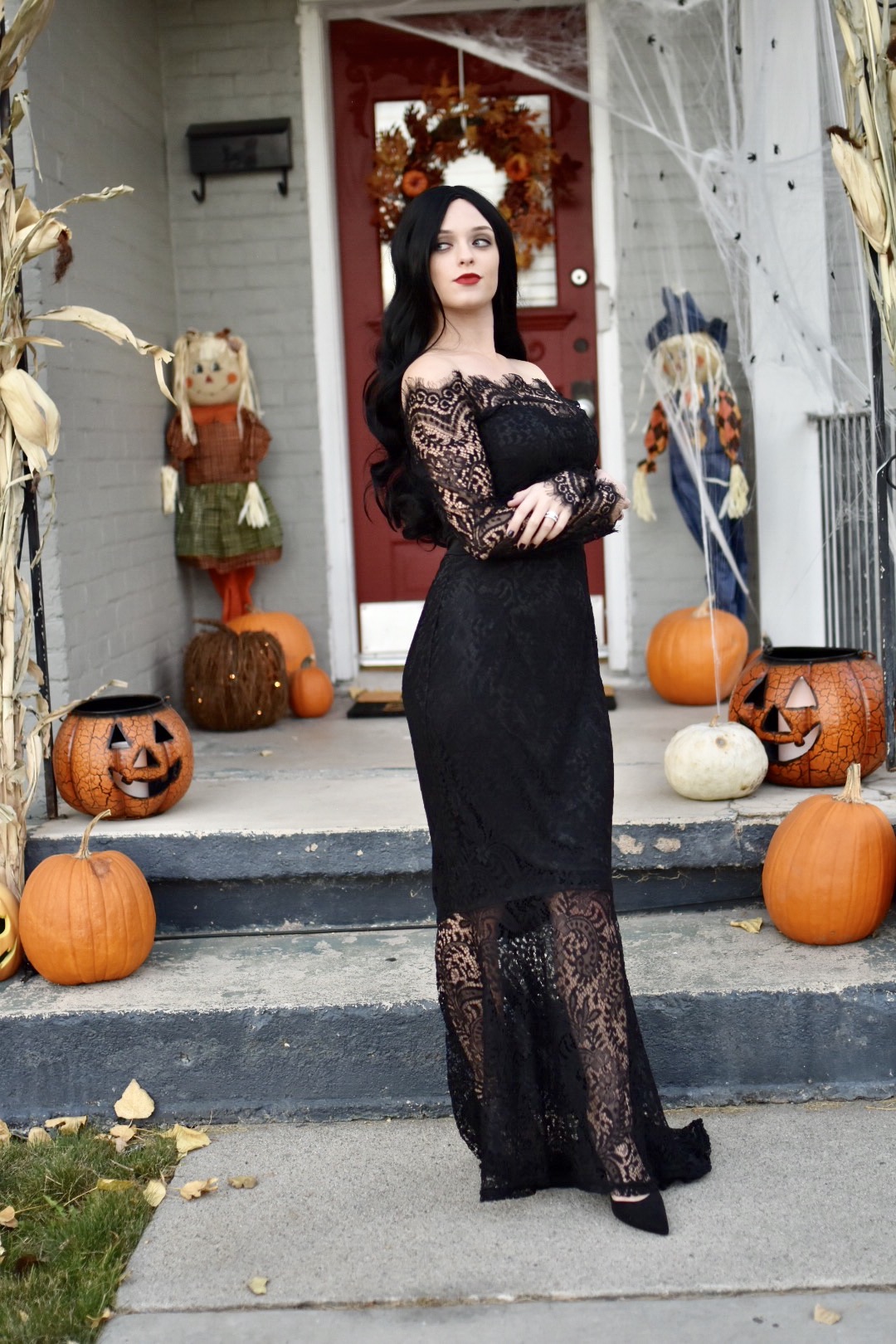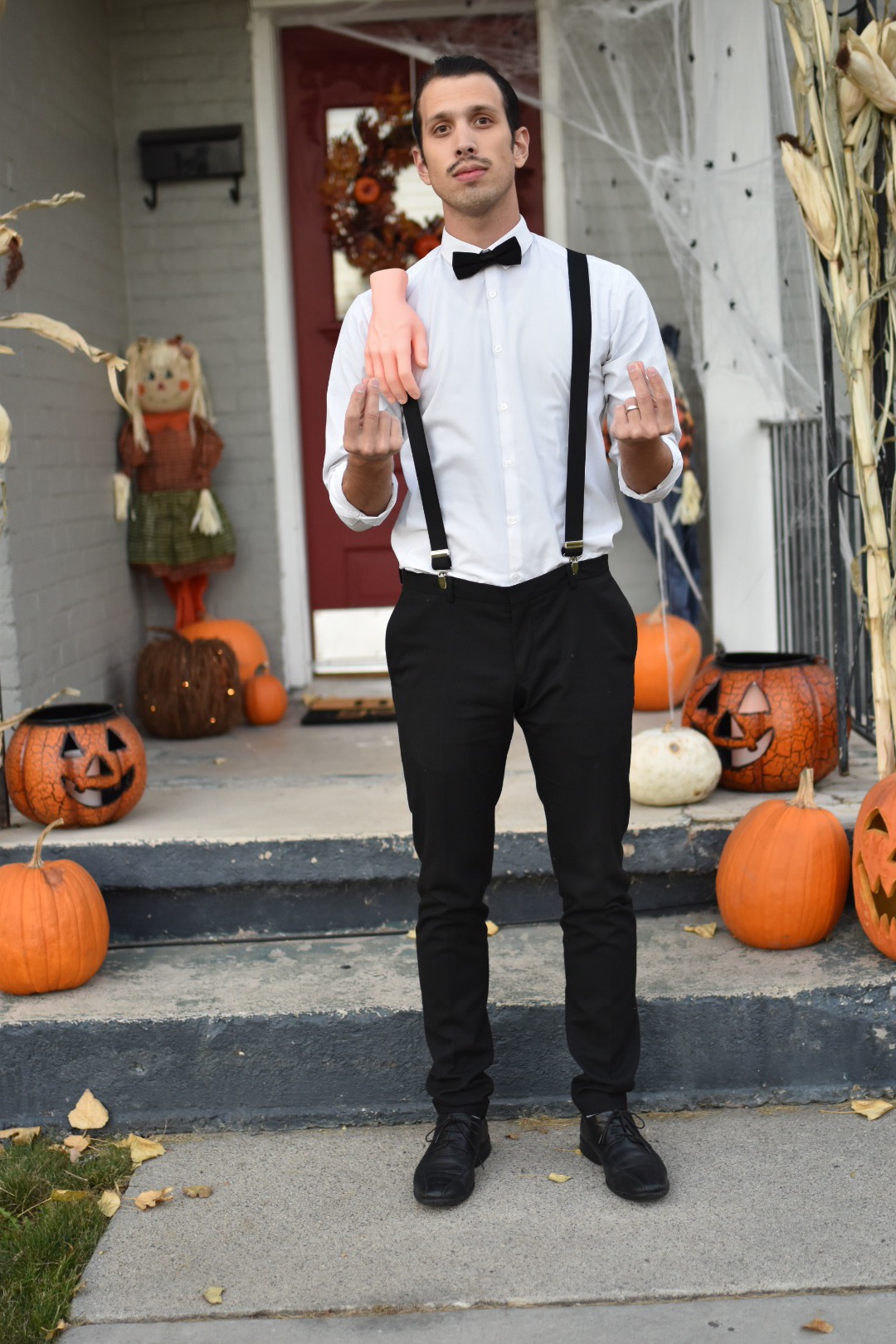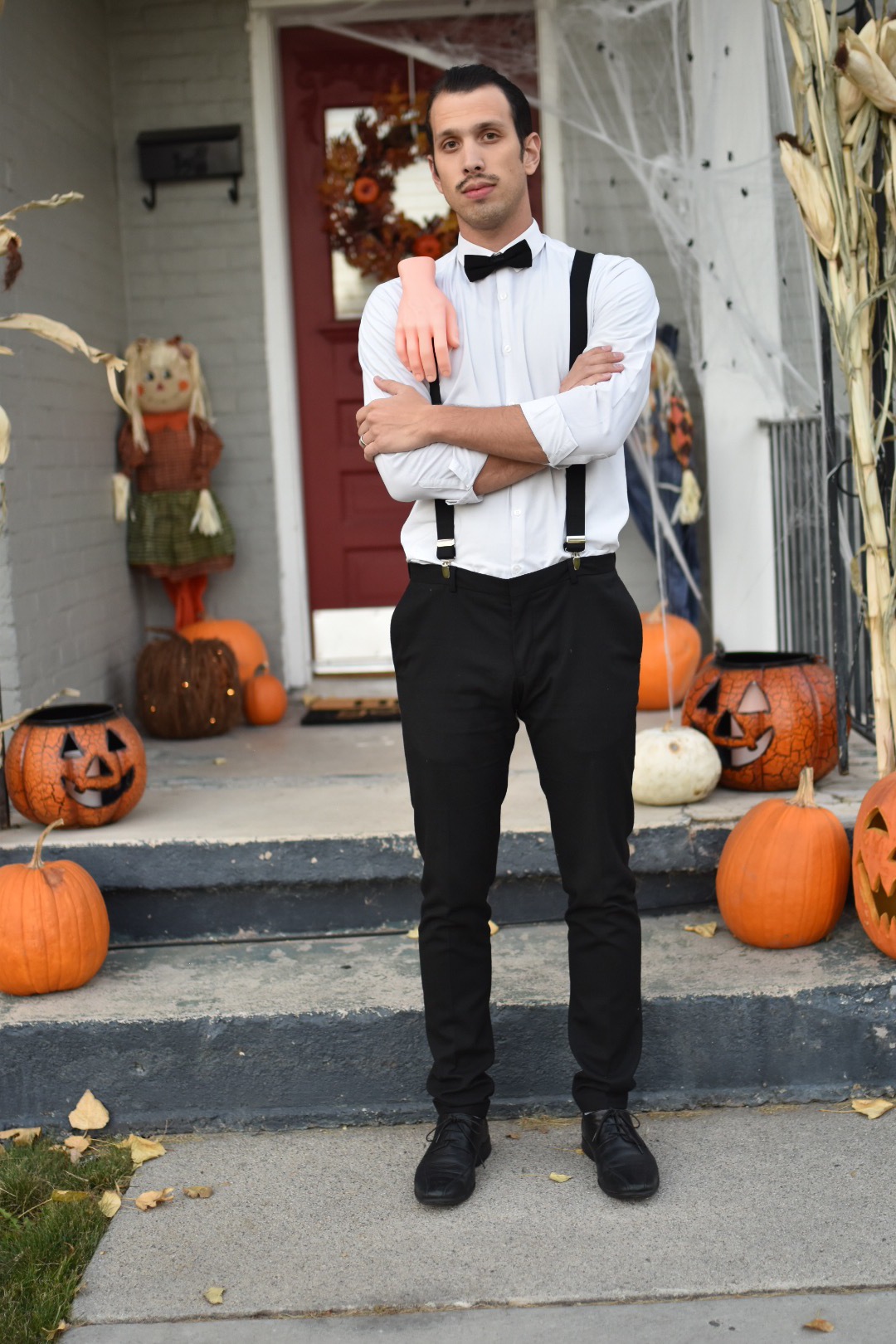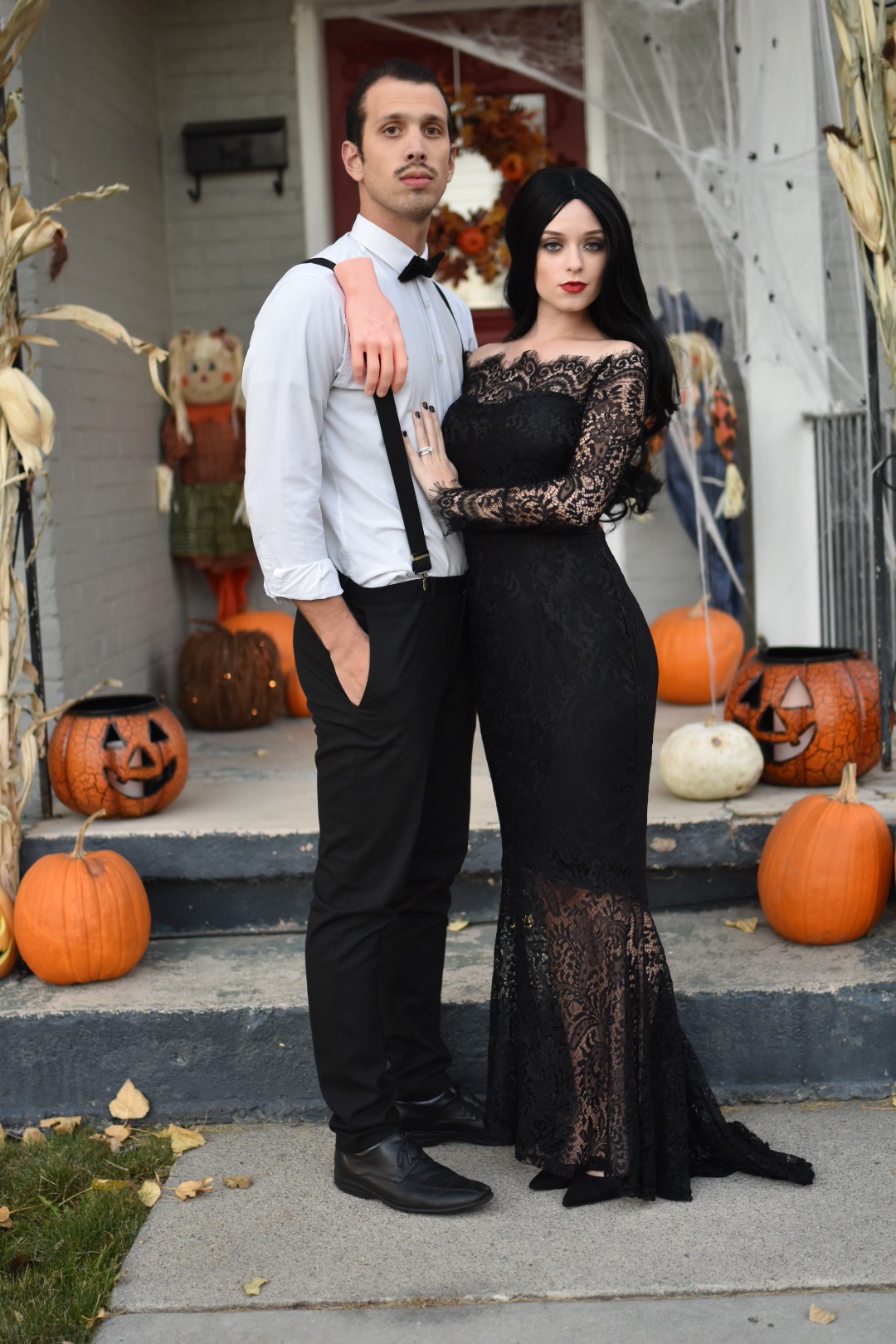 Happy Tuesday! Halloween is only a week away! Can you believe it?! I love celebrating different holidays, and Halloween is one of my favorites. Chase and I hosted a Halloween party this past weekend and we had a blast dressing up and spending time with our close friends.
For our costumes this year we decided to dress up as Gomez and Morticia Addams. Our costumes were SO easy to put together and we love the way they turned out. I literally ordered my dress 2 days before the party and it came just in time! Talk about last minute… 🙂
I found my dress on Amazon and it is a steal! It is less than $30 and is available on Amazon Prime! I also got my wig on Amazon and it is great quality too!
Chase's costume was so easy to put together and we pretty much had everything already except the hand. For Chase's look he wore a white dress shirt, suspenders, and a bowtie. We found the hand on Amazon as well and we attached it to his suspenders by using velcro.
These were the easiest costumes for us to put together and we are SO happy with how they turned out! Reach out to me if you have any more questions about our costumes.
I hope you had a great weekend and are having a wonderful week! Thanks for stopping by!
XO,
Ri