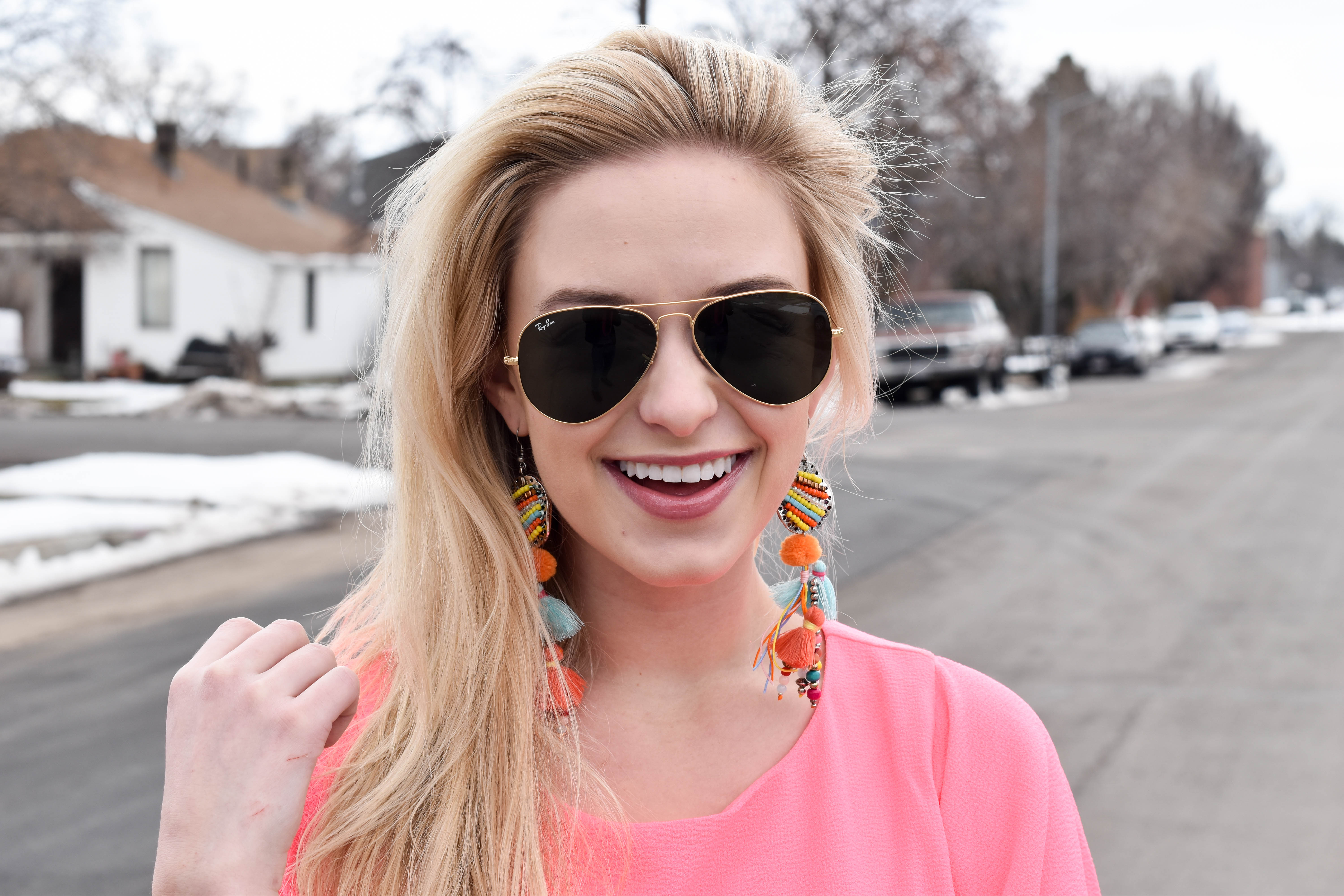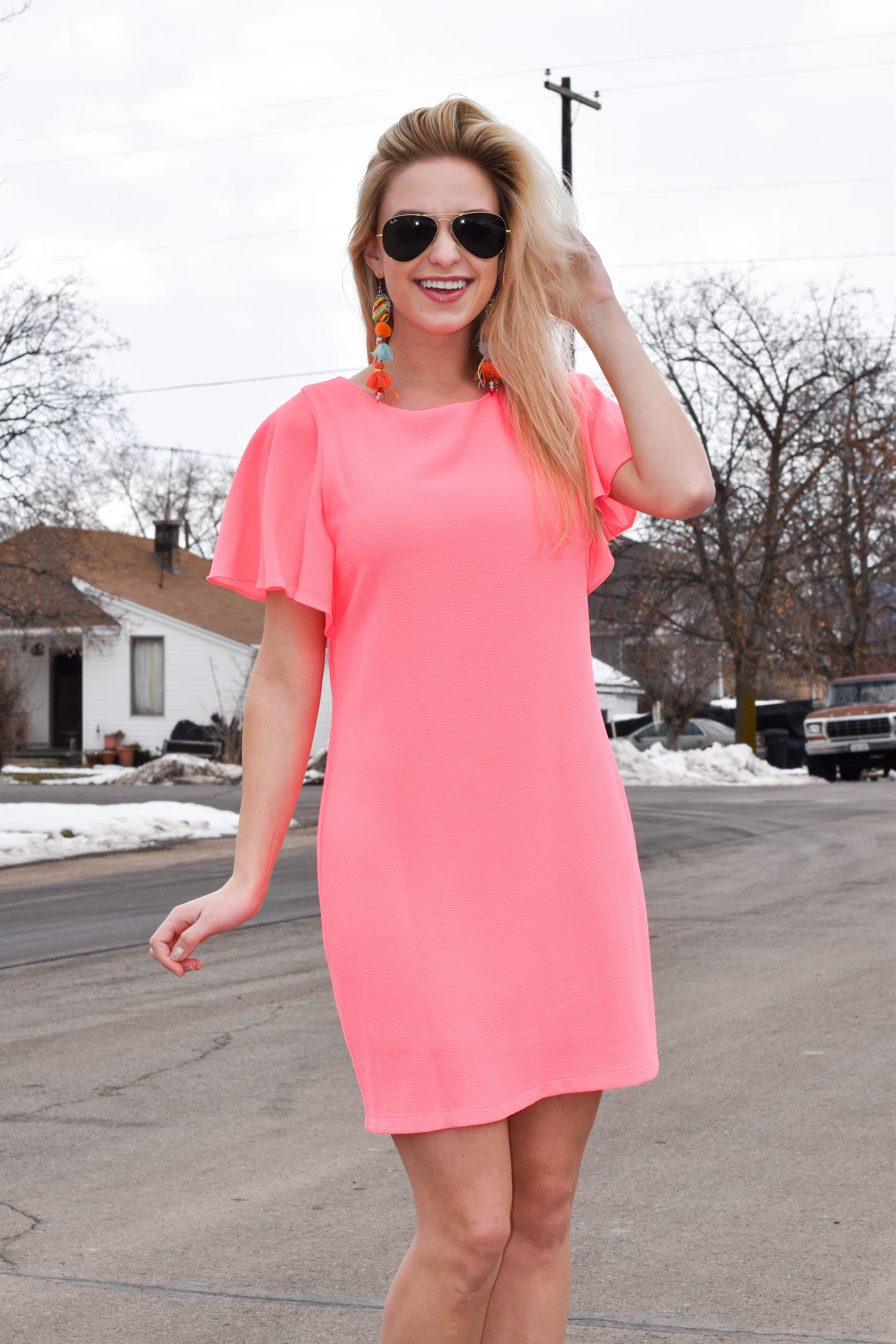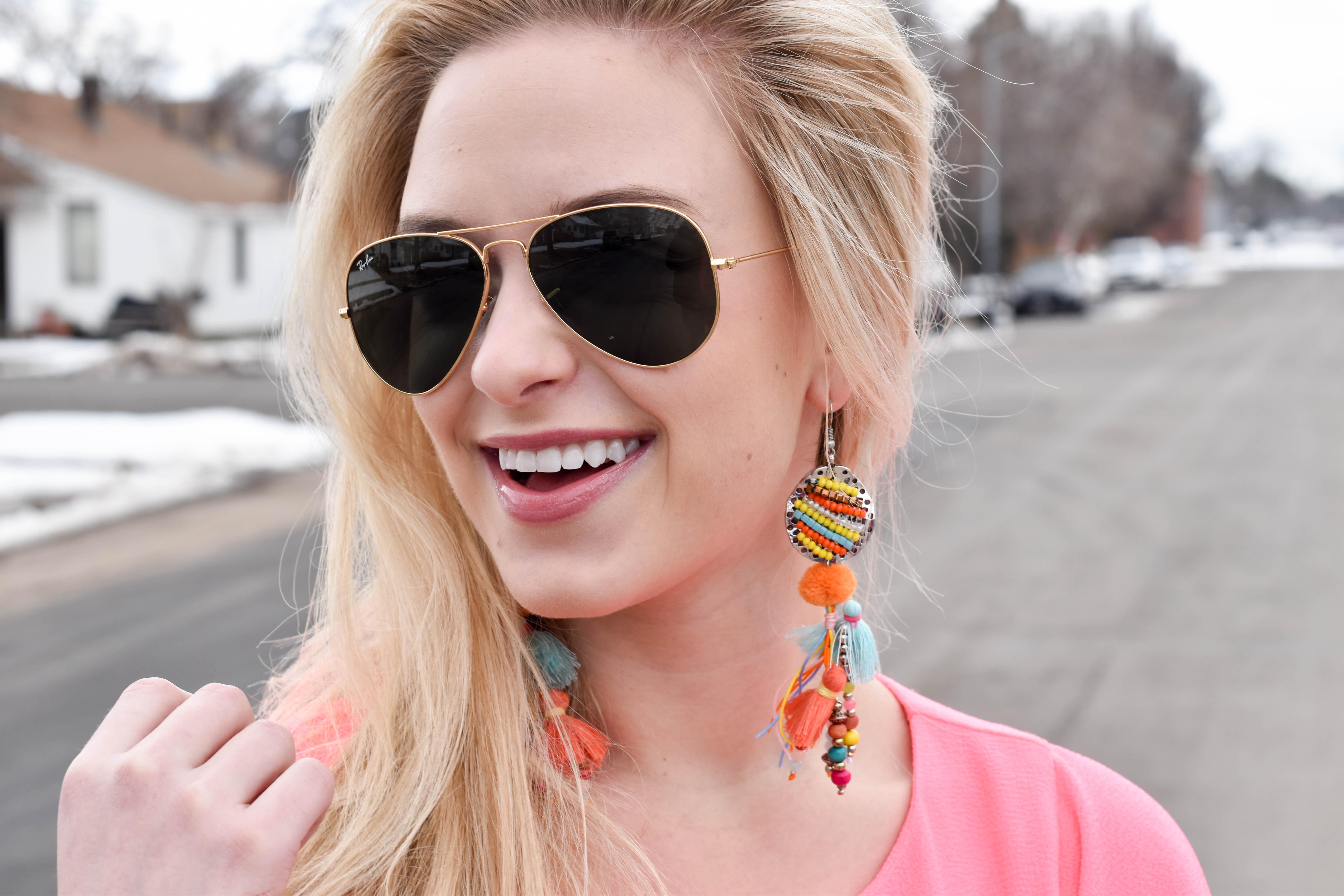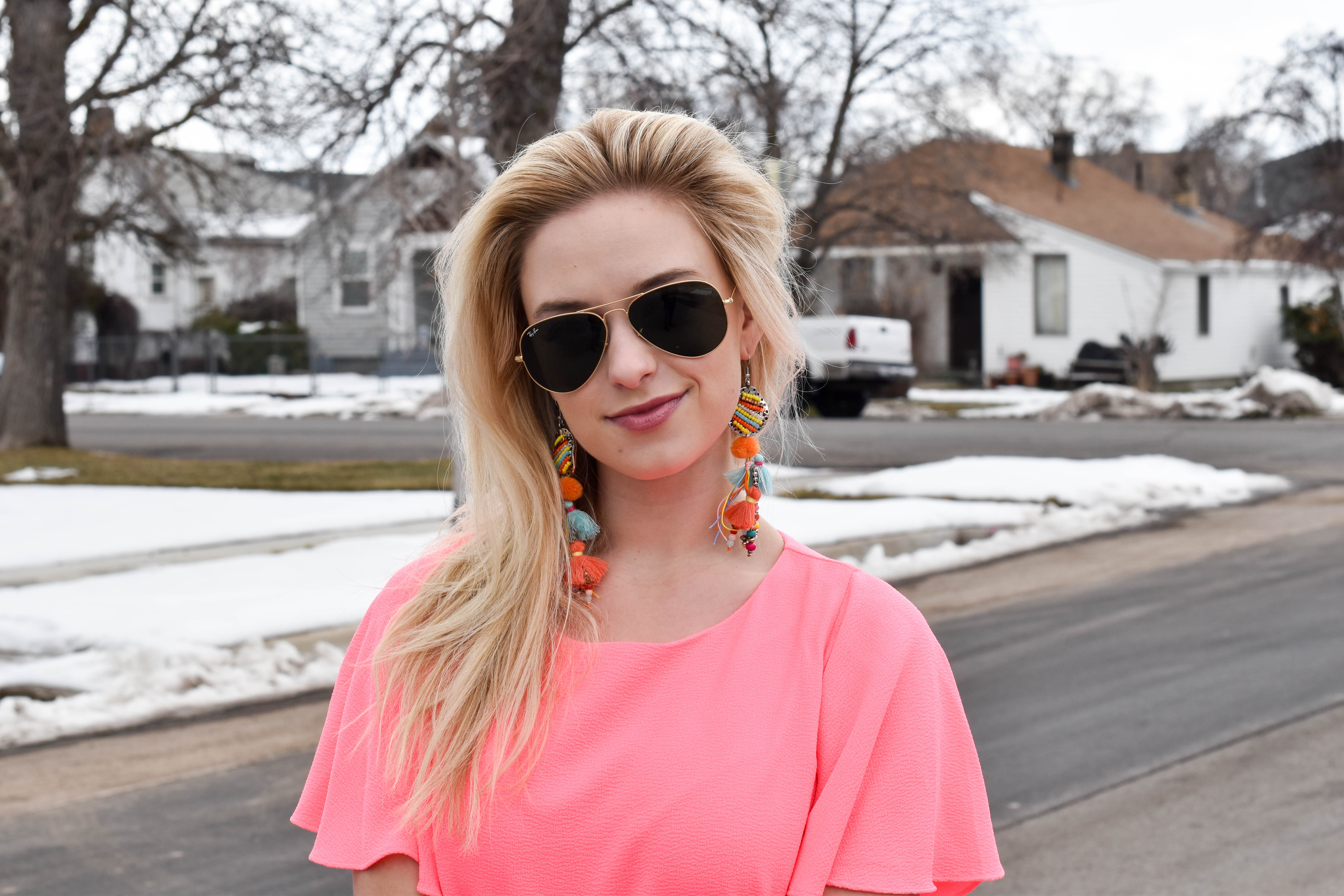 Hello lovelies! I hope your week is going great!
I am so excited to announce my most recent collaboration with 7 Charming Sisters. I've worked with this wonderful jewelry company in the past, but I am happy to say that I am now an ambassador for the company! I can't wait to share some of their incredible products with you. 7 Charming Sisters is such a unique company that caters to every type of style. To do this, they created seven different jewelry lines, each line more unique than the last. I am a huge fan of these Capri Carnival Earrings. How fun are these?! To see all of the fun pieces I love, follow along on my Instagram.  I am so excited to offer all of my followers 20% all of their full price jewelry. All you have to do is enter code FLUFF20 at checkout. This is a deal you do not want to miss out on!
This weekend here in Utah we got a taste of Spring. I loved it! I can't wait for the warmer weather. I'm so ready for bright colors and cute spring outfits! I hope you have a great week!
XO,
Ri
Thank you to 7 Charming Sisters for sponsoring this post.